How to get heard? Say something different.

Creating a strong communication hinges upon conveying a powerful thought to an appropriate audience. I've written radio, TV, direct mail, RFP's, press releases and a small hillock of collateral. What's important to me is that I help you determine your compelling message.

Enter the category for this item:
Brochures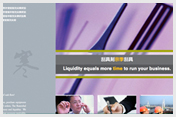 Rosenthal and Rosenthal.

A financial force in lending, R&R recently opened a branch in Beijing. Their brochure had to be translatable into Mandarin, while giving the company a fresh, entrepreneurial feel and pointing out that they offer unique options in global trade financing.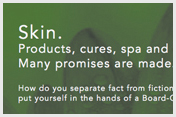 Connolly Skin Care

While the category of skincare is a billion dollar business, dermatologists are MDs and, as such, must approach the market with a little more authority. I wrote this brochure for Local Galaxy, the company who built Connolly's website.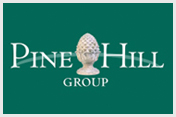 The Pine Hill Group

Expert accountants and CFO's can be difficult to find, especially at reasonable cost, yet they are a vital component for successful businesses, especially during mergers. Idea Hut hired me to write a website and collateral for the Philadelphia-based Pine Hill Group. Within one year, PHG has already added a new partner to handle the increase in business.
Enter the category for this item:
Press Release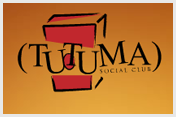 One sign that you've written a good press release is that it will get "adapted" by other websites and blogs looking for interesting news articles. Google the wording from my releases and you will generally find they've been copied verbatim by other writers. My announcement for a new Afro-Peruvian music venue/restaurant is a prime example. I'm also including a travel article I wrote for a UK travel publication.
Enter the category for this item:
RFP's and New Business proposals
RFP's and New Business proposals


Request for Proposal documents are something I can't show in this website because they hold too much private information. Suffice it to say that I've helped companies write pitch decks and presentations for the NFL, the Southern California Utilities Corp, Columbia University, and others. Need help with strategy, capturing your business strengths on paper, or maintaining one compelling voice? I can offer immediate relief.
Enter the category for this item:
Direct Mail
I'm highly familiar with the world of BRC's, roll-folds, information kits and relationship marketing. Do I understand a call-to-action? Call today and find out more.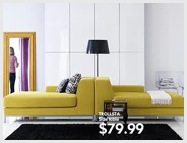 IKEA

At Deutsch we created several mailings for IKEA. The one I'm showing consisted of a packet aimed at "new movers" who had relocated recently into areas covered by IKEA. In addition to a coupon, the packet contained postcards so movers could notify friends of their changed address. All headlines were based on needing household goods.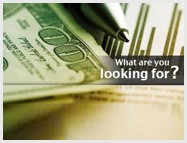 New York Community Bank

When you're trying to attract high net worth individuals, one strategy is to appeal to the idea of privilege, much like membership to a private club. In this mailing, the concept was based around a key that would enable access to preferred treatment and special rates. The mailing brought in over $20M in new money.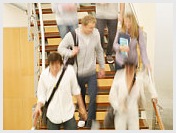 Mercy College

For a cosmopolitan institution, Mercy has a surprisingly nurturing atmosphere. With over 35% of students being the first members of their family to receive post-secondary education, extra faculty attention can make a huge difference. This roll-fold was highly cost-effective.
Enter the category for this item:
Radio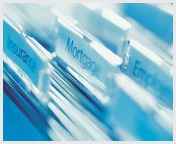 Union State Bank

Based in Westchester, NY, Union State Bank was an established but fast-growing bank that needed to publicize its home mortgage division. Our campaign pointed out that although lots of companies were selling mortgages, an experienced bank could do it properly.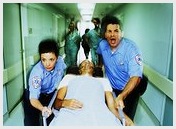 Hudson Valley Hospital Center

I wrote radio spots based on print ads, all centered on new and improved hospital services at an older but revitalized hospital. Part of an orchestrated campaign, awareness in the surrounding communities served by HVHC went up by 50%.
Enter the category for this item:
Bios and Speeches
People often find their own bios amazingly difficult to write. Enlist me to solve these common problems. You'll get an uncommonly impactful result. I have written career profiles for Merrill Lynch execs, accountants, entertainers, advertising leaders and other pros. Speeches give almost everyone the same anxiety. Why not get words you actually feel good about uttering?
Please note that a great deal of my branding work is contractually confidential. What I can tell you is that I do receive a lot of repeat business.