Engaging copy gets more rings.
Let's get to the point: that's what your copy should do. Hire me and you'll receive exceptionally-crafted copy that demands attention. You can even make the copy long – provided you grab people
first
. This is what I do. Occasionally I win an award.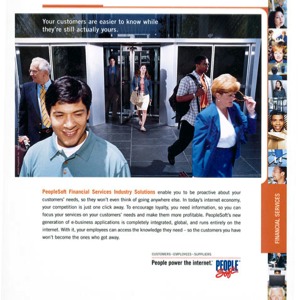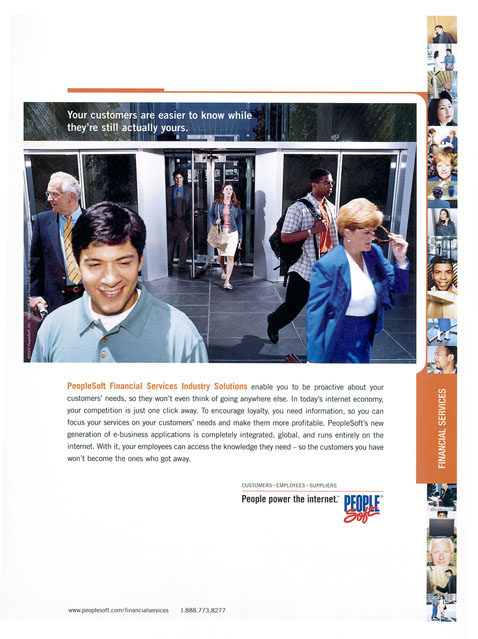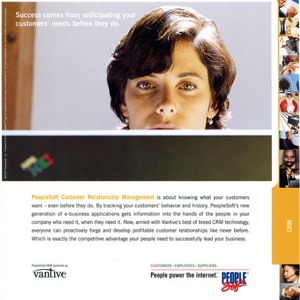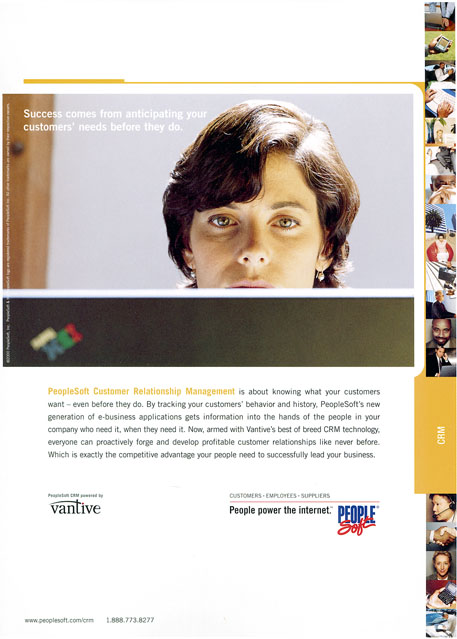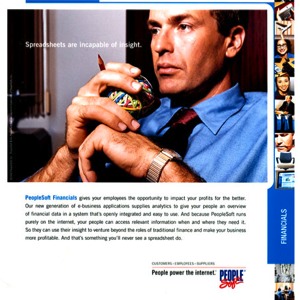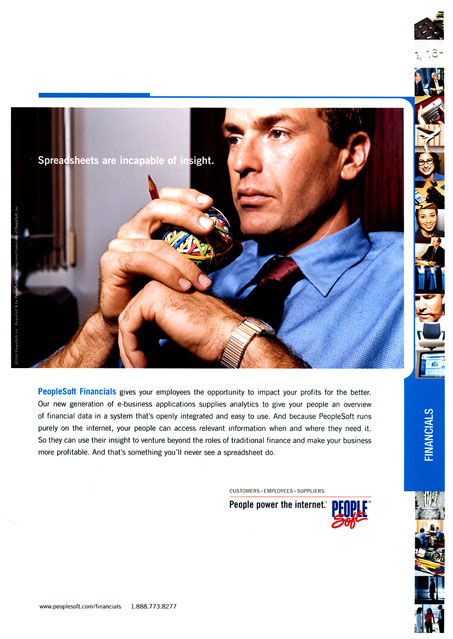 Assignment:
In Silicon Valley, PeopleSoft was known for best-of-breed HR software. I was brought in at a critical time when the company had expanded into 8 vertical markets with brand-new B2B products.
Solution:
A freelancer at K&BWest, I became a copy supervisor/art director, producing a national print campaign in a month.
Swedish photographer Lars Tunbjörk created memorable visuals. Headlines focused on user-friendliness.
Result:
PeopleSoft 8 was so successful that value trebled. The firm was bought by Oracle, their main competitor.
AGENCY:
Kirshenbaum & Bond, West
CD:
Jeff Musser
ACD:
Lois Pyanowski
WRITERS:
Watson, Cohen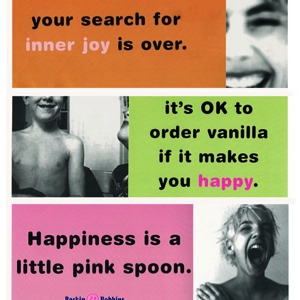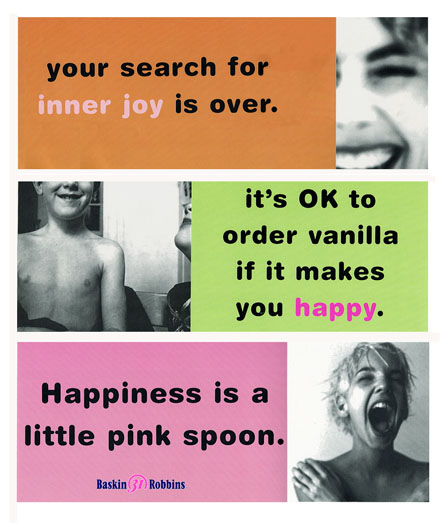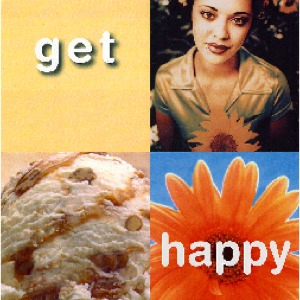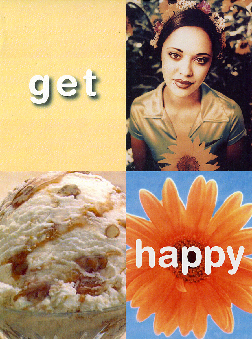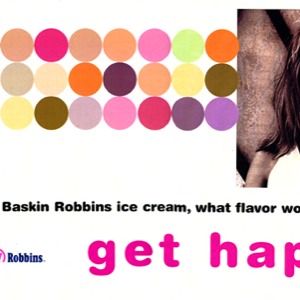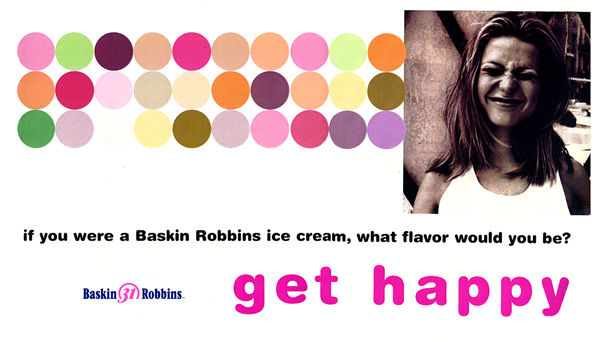 Assignment:
Donny Deutsch hired behavioral psychologists to delve into the mindset of people buying ice cream, and as it turned out, humans buy ice cream to get happy.
Solution:
We decorated a BR franchise in LA with posters, ceiling danglers and banners, in essence covering up the drab existing shop for a few hundred dollars. I wrote headlines around the handle of Get Happy.
Result:
Deutsch won a $10 million account, which in turn brought in Dunkin' Donuts.
AGENCY:
Deutsch
CD:
Kathy Delaney
WRITERS:
Watson, McCutchin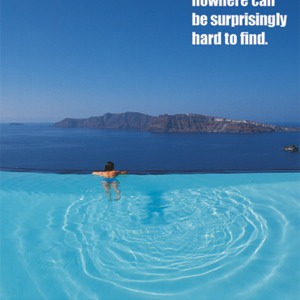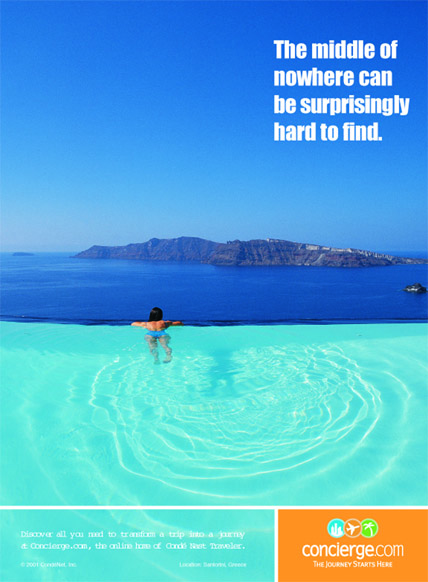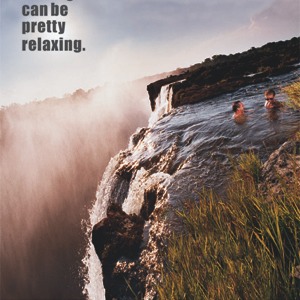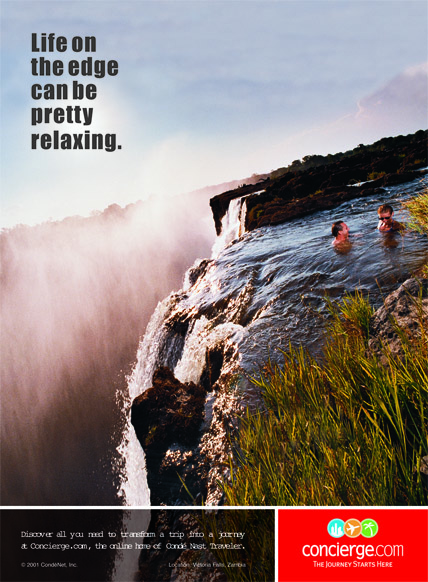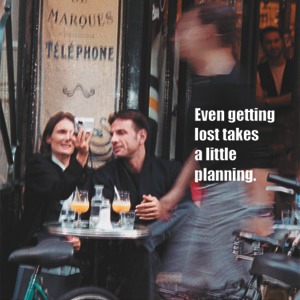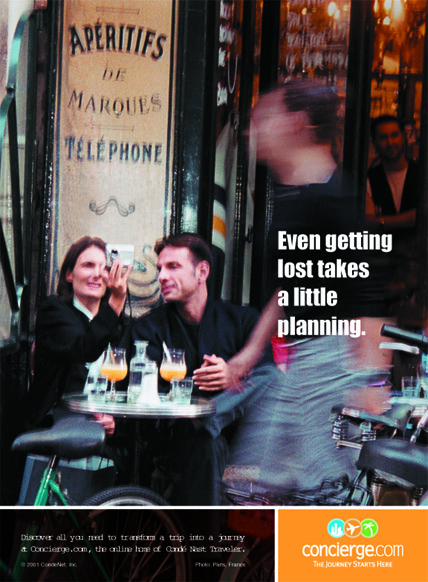 Assignment:
Concierge.com is the online component of Traveler magazine. Condé Nast's goal was to introduce the website as a place where elite travelers could find unique insights.
Solution:
We approached the potential visitor as a newer generation– the experiential traveler– more concerned with authenticity and self-expression than the price tag.
Result:
After a national print campaign, concierge.com became known as a source used by discerning travelers.
AGENCY:
Submarine
CD:
Dan Braun
WRITER:
Watson
Putnam County Savings Bank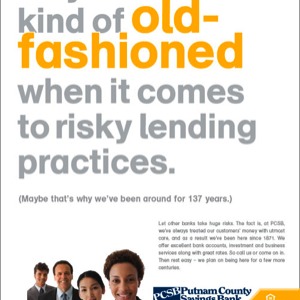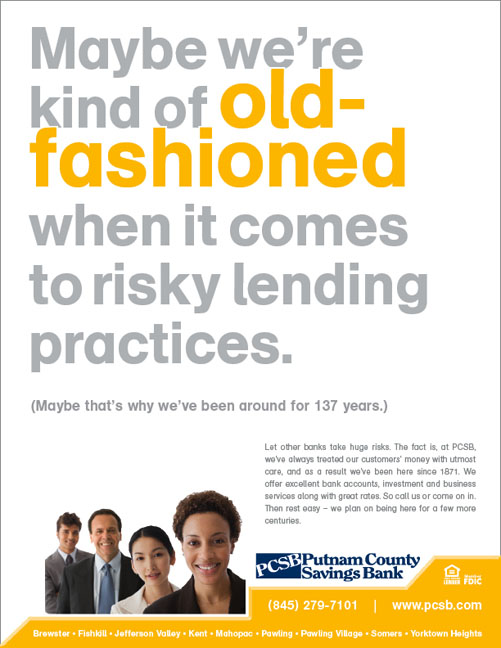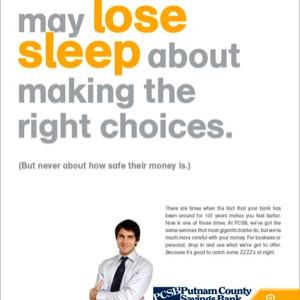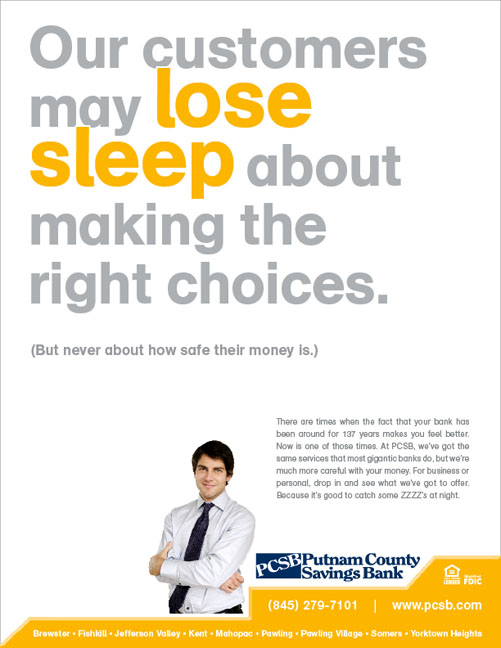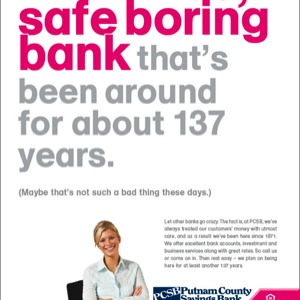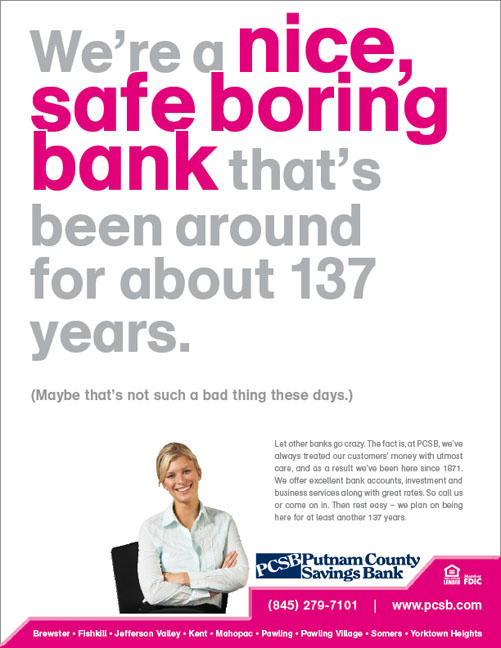 Assignment:
In 2009, financial markets and average people were panicking. PCSB is an oldschool bank and had fortunately stayed out of mortgage-backed securities, so they wanted to spread the message.
Solution:
I wrote a campaign that emphasized history and stability. Sometimes, "boring" is a positive.
Result:
Client decided that they didn't want to add to the atmosphere of meltdown and didn't run the ads. The bank is now almost 140 years old.
AGENCY:
Elser and Aucone
WRITER:
Watson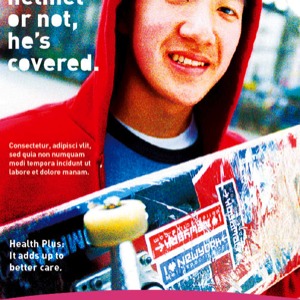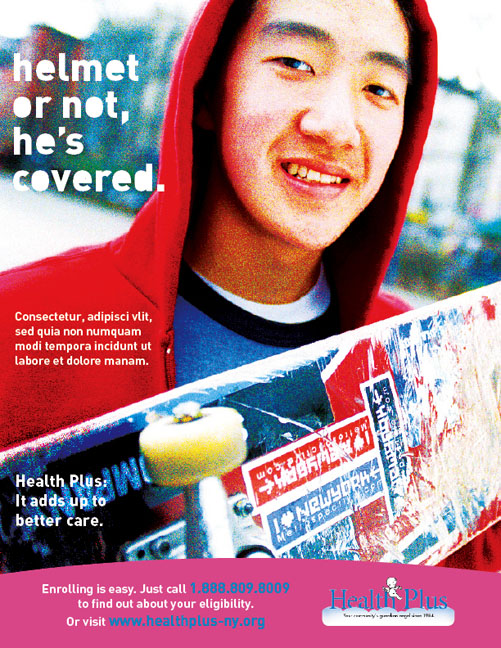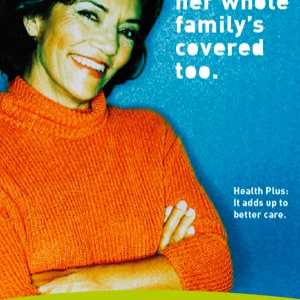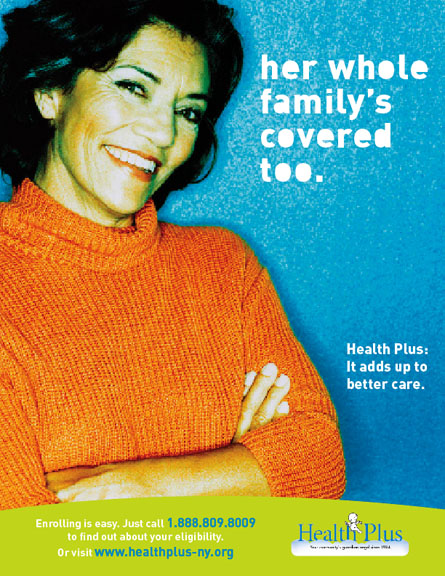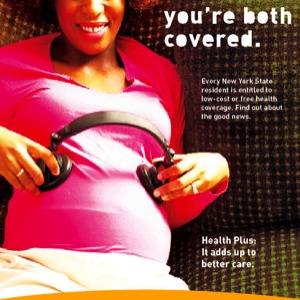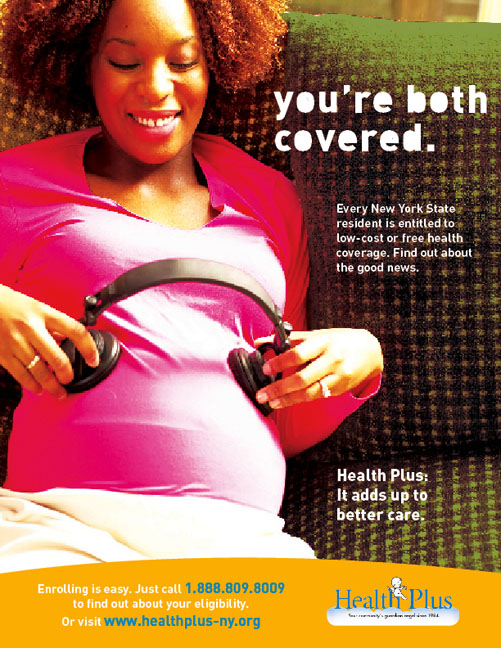 Assignment:
A free or very low cost health service seems kind of too good to be true to most of us, but that's what HealthPlus offers. The objective was to use subway posters to raise awareness among ethnic communities in New York State.
Solution:
Headlines tied in with visuals to hit urban target audiences with the message that NYS residents are covered by
quality health insurance.
Result:
The client ran with a different in-house campaign aimed primarily at the maternity market, via mobile clinics.
AGENCY:
Elser and Aucone
WRITER:
Watson
New work is added often to this site, so check back for new campaigns.